Naphtha Fuel in Hill County, Texas
Looking for dependable, high-quality naphtha fuel in the Hill County area? Dixie LP-Gas provides clean naphtha for your commercial applications. Our number one goal is to provide you with a safe fuel that won't break the bank, even if you're looking for a harder-to-find fuel such as naphtha. To place an order, click the button below to get in touch with our team of qualified drivers. We look forward to providing your job site with all the naphtha fuel your team will need to get the job done right the first time.
ORDER NAPHTHA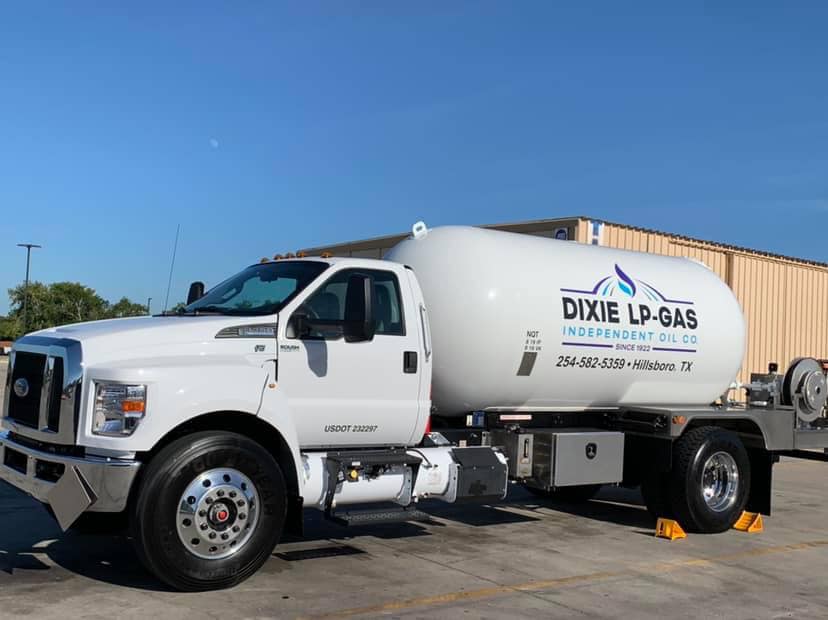 ---
Benefits of Ordering Naphtha from Dixie LP-Gas
Dependable Customer Service & Expertise
We don't take any shortcuts when it comes to our provision of premium naphtha fuels (or any other fuel, for that matter). When you order from Dixie LP-Gas, you can know and trust that you're getting high-quality customer service from local experts.
High-Quality Naphtha Fuel
We provide our Hill County, TX customers with only the highest-quality fuel available in the Lone Star State. If you'd like to take advantage of our premium naphtha fuel, get in touch with our fuel team today to arrange your fuel pickup.
Expert Services & Emergency Care
Our experts are highly trained and qualified in the handling of naphtha, and can answer any questions you may have about the fuel. When you work with Dixie LP-Gas, you're not just working with a supplier who will leave you behind. We'll be with you every step of the way when it comes to your fueling.
Reliable Fuel Pickup Options
Never stress about fuel supply when you're a customer of Dixie LP-Gas. Our fuel pickup schedules are planned for your convenience. If you need naphtha, we're committed to providing it to you.
ORDER NAPHTHA TODAY